Certificate Management powered by DigiCert
Now that GeoTrust is powered by DigiCert, you get a better way to manage certificates—from one to thousands. With DigiCert® CertCentral we've upgraded our certificate enrollment process for all our SSL/TLS certificates to make issuance even faster and easier. CertCentral offers greater insight into all your GeoTrust SSL/TLS certificates and allows you to manage all of them in one place.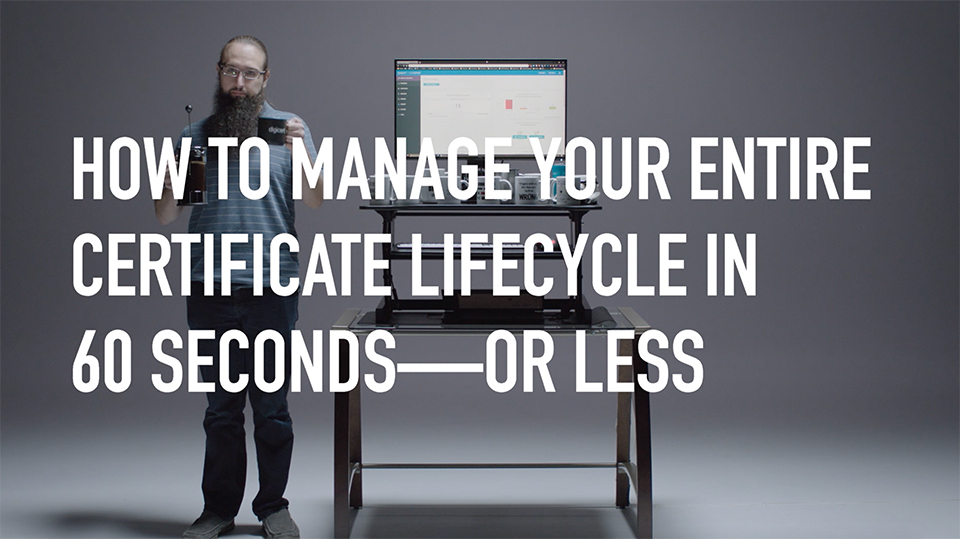 Streamlined Certificate Enrollment and Issuance
Easy enrollment: Obtain a certificate by simply entering your website, company, contact, and payment details, and submit the Certificate Signing Request (CSR) later, at your convenience. CertCentral also stores your company and contact details in your account so that you don't have to enter these details again for renewal, reissue, and subsequent orders—which frequently causes delays.
Faster-issuance: We begin the authentication process as soon as you complete your enrollment. We've also automated key elements of our authentication process. All of this means faster authentication on our end—and faster issuance for you.
SSL Certificate Management - Made Simple
GeoTrust powered by DigiCert is dedicated to delivering the most powerful SSL/TLS security that doesn't stop with certificates. DigiCert customer support is available: 24/7 and 365 days of the year.
We know that managing your certificates is critical to maintaining your website security. That's why access to our award-winning CertCentral® platform is included with every certificate purchase.
Even better, you can automate certificate renewals so you never have to worry about a certificate expiring unexpectedly, which can lead to lost revenue and downtime.